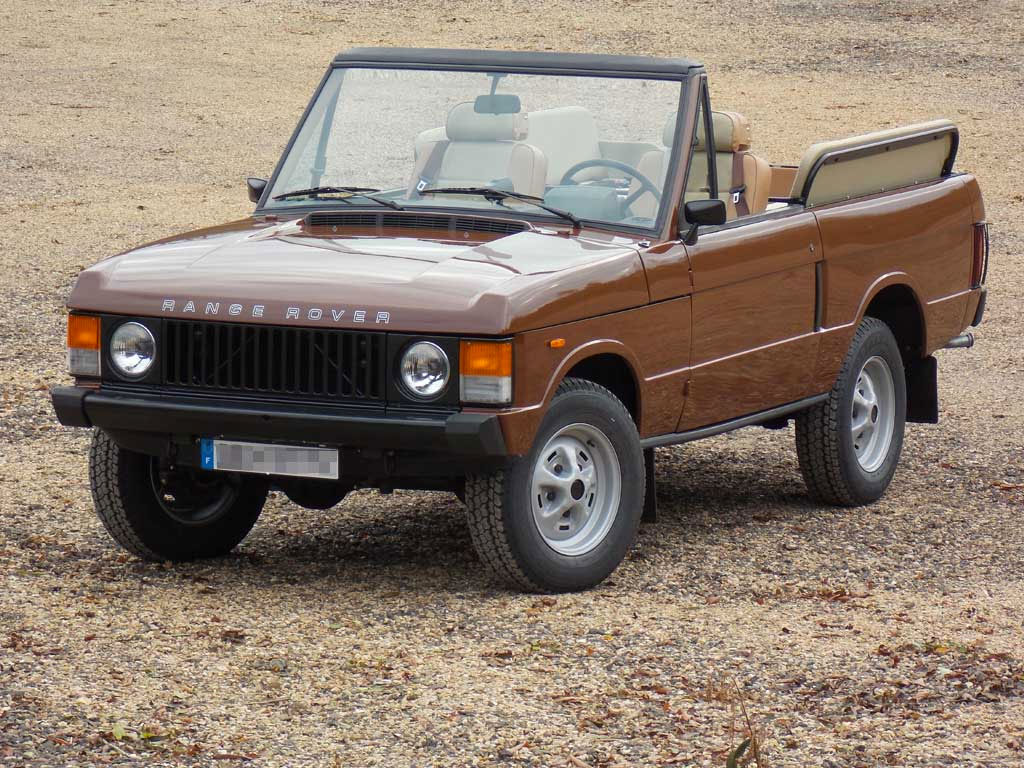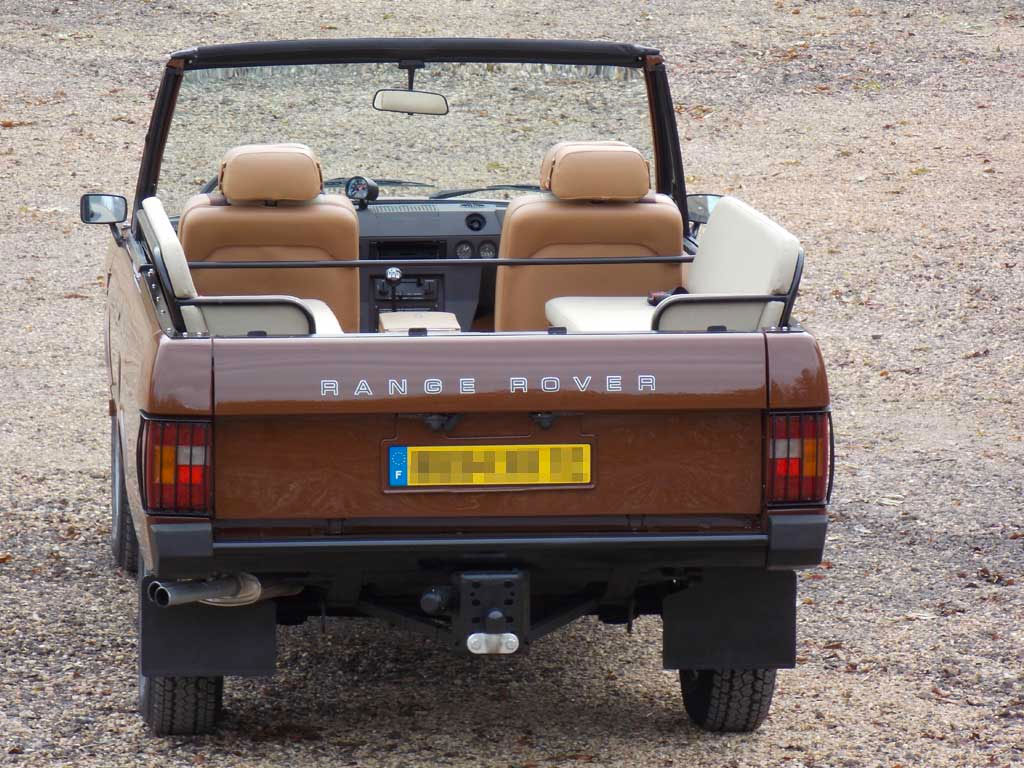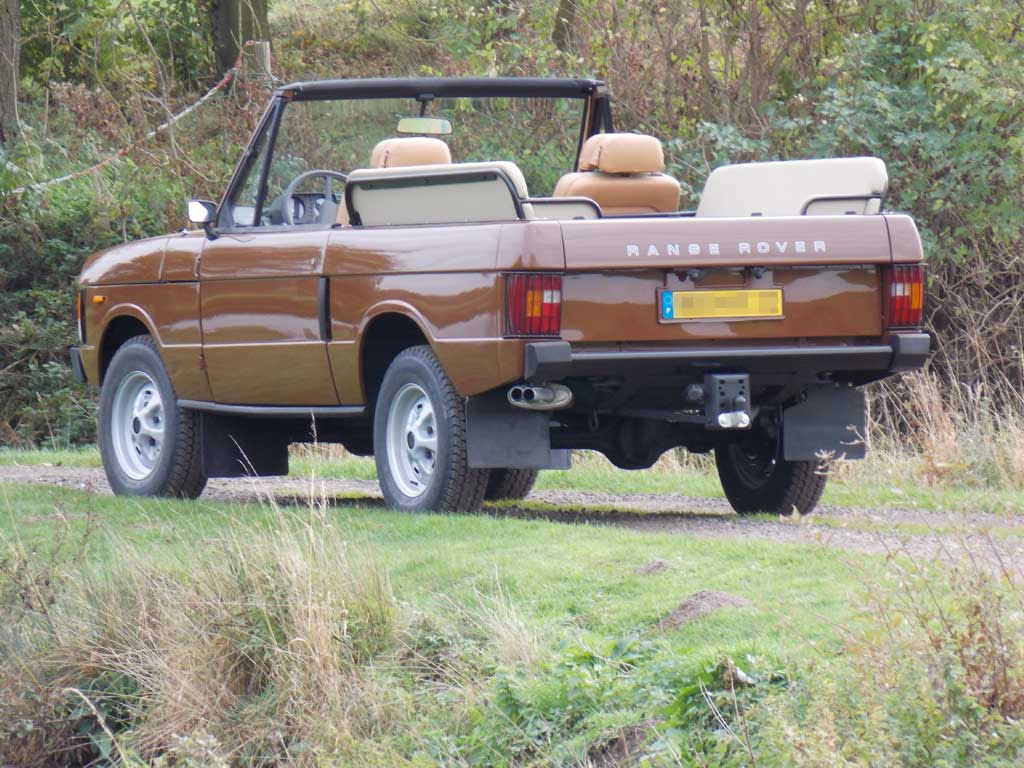 NOW SOLD – 1982 Range Rover '007 Octopussy' Tribute
No one currently knows what became of the topless Range Rover, featured in the James Bond film Octopussy.
Bishops Heritage, were commissioned to build a replica of the original film car, as accurately as possible. The original vehicle is believed to have been built by Rapport, as the Huntsman.
Firstly, a suitable left hand drive two door Range Rover was sourced, of 1982 vintage. The vehicle was overhauled and converted, using limited pictures and information available, of the Huntsman and original film car.
Some changes were requested from the original specification. Deletion of the bull bar and a combination of palomino vinyl and rip stop canvas seating. This makes the interior more durable and shower proof, unlike the original 'teddy bear' fabric of the 80's.
VEHICLE NOW SOLD
Bishops Heritage hold and have access to numerous models of Range Rover Classic. Many of these vehicles are available for purchase on a commissioned restoration basis. The vehicles can be restored to your preference, either as detailed original restorations, or modified to individual requirements. Please see our Bespoke page for examples. Many modern features can be added, including new 'crate' engines to unleash modern day performance.
Please call or e-mail with your requirements. We have everything available to create your perfect Range Rover Classic.
Restored Range Rover Classics
For Sale